HWC Range
Hammer Blow Wire Rope and Cable Cutters
Enquire now
Product Overview
The Hi-Force HWC range of highly cost effective hammer blow cutters is manufactured from high quality, shock resistant, ductile iron and is fitted with replaceable cutting blades made from tool steel. The cutting blades are retained in the housing at the moment of impact, ensuring absolute safety. These cutters offer a considerable time saving over conventional axe, chisel and hacksaw methods.
Highly cost efficient impact design
Cutting capacity up to 38 mm diameter
Portable and lightweight
Technical specifications
Model Number
Wire Rope Ø mm
Electric Cable
Weight kg
mcm
mm2
HWC90
19
250
127
3.2
HWC91
27
300
152
7.0
HWC92
38
750
380
13.0
Dimension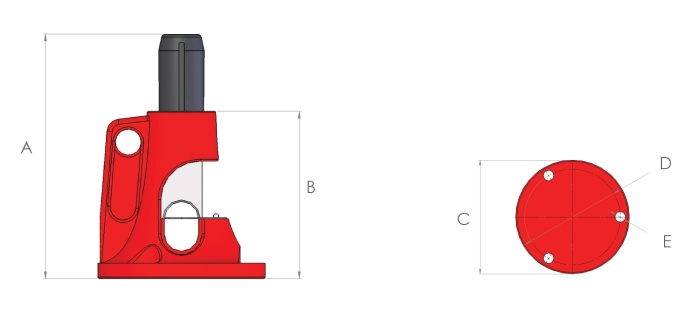 Model Number
A
B
C
D
E
HWC90
225
140
88
N/A
N/A
HWC91
245
154
160
148
14
HWC92
285
195
195
164
18
Services and support
Whether it is choosing the right tool for the job, improving technical and operational knowledge or product maintenance and warranty, HES is here to help.
Tell me more
Enquire now
Want to know more about the range? Our product team are on hand to support you with your requirements. Speak to our team today.
Enquire